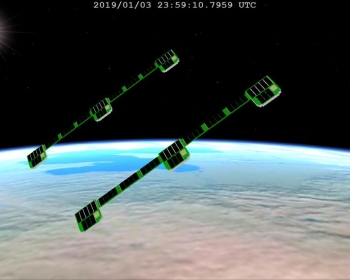 Citizen space applications of picosatellites are demonstrating a profound democratizing effect on space activity. With increased participation and new demographics of space actors, the possibility for technological advancement and unforeseen uses of picosatellites increases exponentially. The CubeSat revolution witnessed over the past 20 years has proven that compounding success from one user group can break stigma and prompt innovative applications across the entire realm. As engineers continue to think smaller and smarter, the same type of revolution could easily happen on the pico scale. And as game changers in the growth phase, citizen space picosatellites — and the challenges and opportunities they bring — could enter the spotlight sooner than many think. 
Stay current on space policy
The Center for Space Policy and Strategy is dedicated to shaping the future by providing nonpartisan research and strategic analysis to decisionmakers. The CSPS is part of The Aerospace Corporation, a nonprofit organization that advises the government on complex space enterprise and systems engineering problems.

Subscribe to the Center for Space Policy and Strategy mailing list.