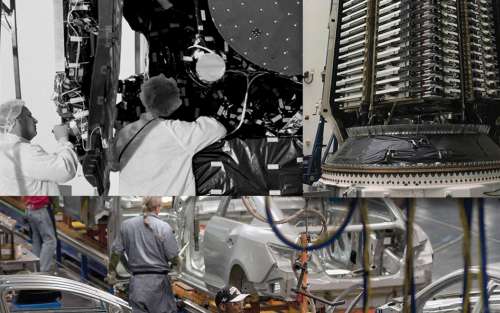 New methods adapted from commercial electronics, aircraft, and automotive industries can be applied to transform satellite design and manufacturing by placing an emphasis on simplicity, standardization, and more producible designs, as well as controlled, repeatable, and automated processes. If NSS adopts the principles of Continuous Production Agility (CPA) and/or moves to more proliferated architectures, high-volume production (HVP) could help transform the national space enterprise with new HVP-qualified designs entering production on a timeline to outpace threats.
Stay current on space policy
The Center for Space Policy and Strategy provides nonpartisan research and strategic analysis to decision-makers in the space enterprise.