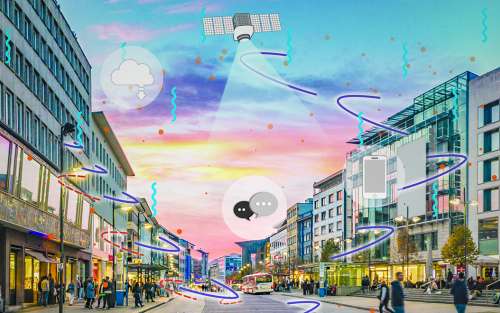 International and domestic regulators must issue regulations that provide adequate protection between weather forecasting data frequencies and other spectrum users in order to ensure forecasters' access to the data. It is important to take into account the contribution of environmental satellites to weather forecasting. Decisions for protecting life, property, and economy should balance the benefits of improved communications from 5G infrastructure with impacts of weather forecasts diminished by reduced timeliness and accuracy.
Stay current on space policy
The Center for Space Policy and Strategy is dedicated to shaping the future by providing nonpartisan research and strategic analysis to decisionmakers. The CSPS is part of The Aerospace Corporation, a nonprofit organization that advises the government on complex space enterprise and systems engineering problems.

Subscribe to the Center for Space Policy and Strategy mailing list.