The complexities of the space domain are growing. As the trusted partner for the nation's space enterprise, The Aerospace Corporation has a unique role, leveraging the unparalleled breadth and depth of its technical expertise to advance capabilities and concepts that ensure the success of government customers across a wide range of mission areas and domains.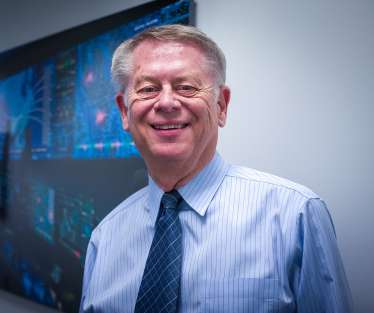 Essential to this are the Aerospace Technical Fellows, a group comprised of the foremost experts, not only within the corporation but in their respective fields. Collectively, the Technical Fellows actively broaden Aerospace's capabilities and technical knowledge across multiple disciplines.
As technical leaders, they provide solutions to the most critical strategic technical problems for the corporation and their customers. In addition, Technical Fellows lead projects and provide guidance to advance the company's strategic priorities and direction.
"Many Technical Fellows hold patents and publish leading-edge work in top scientific journals," said Dr. Felix Hoots, Technical Fellow in the Systems Analysis and Simulation Subdivision. "We also interact at the corporate level on customers' difficult problems as well as contributing to the strategies and goals of the corporation." 
World-Class Technical Experts  
 The application of Technical Fellows' insight to enterprise-wide decision-making deepens Aerospace's Technical Excellence in areas such as internal research and development investments, as well as the top-level architectural planning that advances technical capabilities to meet current and future customer demands for innovative solutions.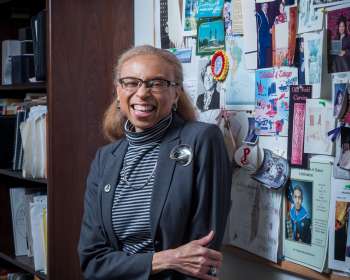 When called upon, Technical Fellows can also serve as a de facto emergency response team for the most critical projects, underscoring the value of Aerospace's expert analysis to the space domain.
"The program encourages the creative use of our tools in solving customer problems. We get to expand our technical skills in ways that help us respond to challenging new customer tasks and corporate priorities," said Dr. Allyson Yarbrough, Technical Fellow in the Electronic and Sensors Division. "It's exciting to work in environments that span capturing detailed technical data to developing new techniques to mining high-value results out of well-integrated tools."
Aerospace empowers its technical leaders to cultivate and diversify their talents by collaborating across the corporation's many capabilities.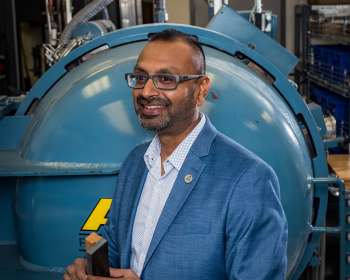 This development of top technical talent and institutional knowledge embodies Aerospace's People Excellence, which enables the company to meet or exceed customer demands for innovative alternative approaches and solutions to difficult problems.
"I've always enjoyed advancing technologies in different areas, understanding customer needs and aligning our research and development portfolio to meet or exceed those needs. That's exciting to me, because that's how we offer the most value to the customer," said Dr. Vinay Goyal, Technical Fellow in the Launch Systems Division. "I also think it's equally important to perform the basic research that can position Aerospace to tackle harder problems down the road. The Technical Fellows Program allows for the time needed to solve the hardest problems Aerospace needs to solve, and to connect that to customer needs."
Flexible Career Paths Expand Aerospace Capabilities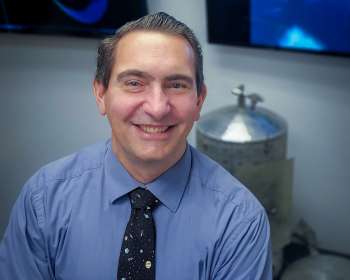 Technical Fellows, along with Principal Scientists and Engineers and Distinguished Scientists and Engineers represent the apogee of Aerospace's technical talent, with each role requiring varying degrees of responsibility, influence, recognition, and engagement. Technical Fellows must not only possess the same qualifications as Principal Scientists and Engineers, they must also be distinguished scientists or engineers who provide broad leadership at the corporate level.
The Technical Fellows Program provides a distinct career progression path for engineers and scientists who desire to provide leadership and broader impact primarily by deepening their technical expertise. 
"One of the things I really appreciate about Aerospace is the flexibility it offers you, and given that it's a Federally Funded Research and Development Center, you can actually influence things on a global scale," said Marlon Sorge, Technical Fellow in the Space Innovation Directorate. "There's a lot of opportunity to decide where you want to go and to make things happen. Knowing that is critical because you can really make a big difference."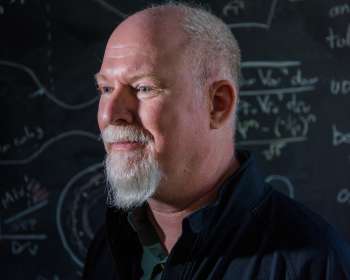 This alternative to a traditional managerial path also enables Aerospace to continue to attract, develop and retain the brightest minds and top technical talent by providing its workforce with more flexibility in career planning while also facilitating the pursuit of different opportunities.
"The program doesn't just provide advancement up a technical path. It's purposefully tied into our corporate strategic goals and the advancement of those objectives," said Mark Mueller, Technical Fellow in the Vehicle Performance Subdivision. "And although 'Technical Fellow' might be the highest technical title you can achieve, none of us have stopped learning."
Investing in Our People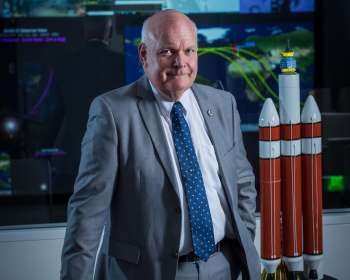 To stay ahead of the rapidly changing space domain, Aerospace is dedicated to ensuring it has the right mix of technical capabilities and talent to deliver mission success across the enterprise. The Technical Fellows embody the pinnacle of cross-collaborative expertise and impact Aerospace brings to bear in support of its government customers to outpace the threat and shape the future of space.
"There's no other company that I know of that offers the variety of opportunities that Aerospace does, and the freedom to move to other disciplines and learn about them. This gives you a very unique view of things," said Donald Sather, Technical Fellow in the Information Systems and Cyber Division. "A message to the early career people working here: You're in a great company. If you want to learn and expand your horizons, Aerospace is the place to be."