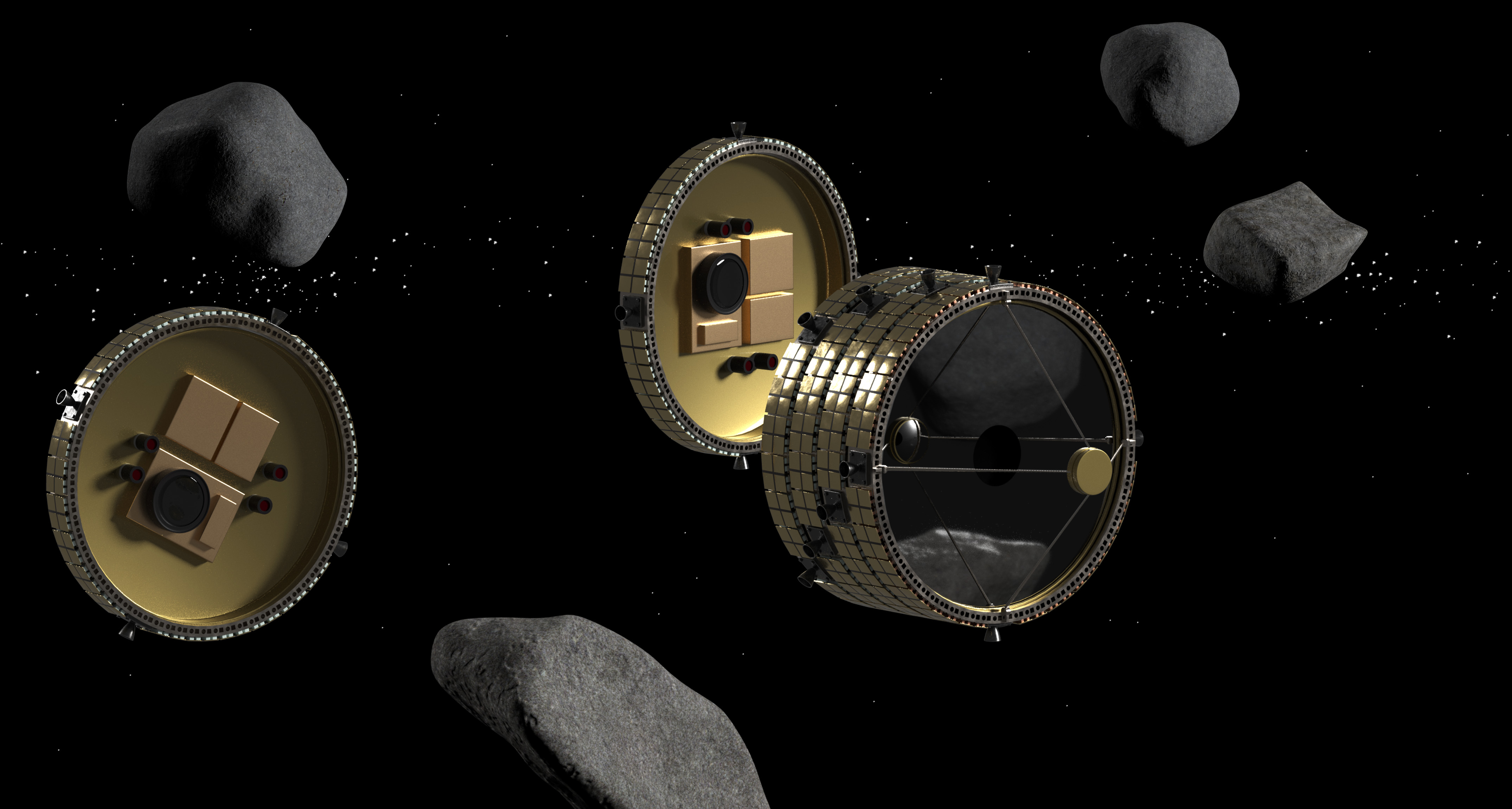 APPLE is one of the five projects advancing from an initial concept to the next phase of research and development during a two-year study phase.
One of the challenges of missions in deep space is that the sun is too weak to provide enough solar power in the depths of space. The APPLE concept is a new spacecraft power system design that aims to solve that problem.
"APPLE harnesses the miniaturization of electronics to transition from the larger deep space missions of the past to small, nimble, and more cost-effective missions," said Joseph Nemanick, Ph.D., a senior research scientist in Aerospace's Energy Technology Department. "APPLE also converts the waste heat emitted by isotope decay into electricity to efficiently power the vehicle."
"Our goal for Phase II is to develop a working demonstration prototype of APPLE and put its power to the test," he added.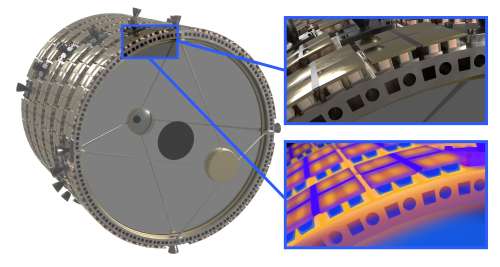 Existing monolithic spacecraft isotope power systems can weigh over 50 kilograms, or about as much as a baby hippopotamus. APPLE's smaller design combines a radioisotope source and energy storage in a small, scalable, flat "power tile" about the size of a smartphone, which can be attached to the body of a spacecraft and enable faster, less expensive missions.
During the Phase I study, the team built power system and radiation models that assessed the power needs of deep space missions, like a mission to the solar gravity focal point. Their findings proved the hoped-for efficiency increase, as well as some surprising additional efficiencies. The models showed the APPLE design would be 37 percent more efficient than existing NASA isotope power sources.
"You also can't easily do a mission with a constant power source, so you need to store some power, which requires batteries that need to be heated in deep space," Nemanick explained.
Utilizing the isotope waste heat to also heat the batteries—as opposed to using any of the stored electricity—further reduces the amount of electricity needed by the mission by another 25 percent, making even more efficient use of the limited amount of plutonium-238 being produced by the Department of Energy for NASA's space missions.
Leading the APPLE project is Aerospace in conjunction with teams from Oak Ridge National Laboratory (ORNL) and NASA's Jet Propulsion Laboratory (JPL). NASA JPL joined the team for Phase II and ORNL completed the radiation testing for the project during Phase I. Phase III proposals are due early 2024.
Aerospace teams have previously been awarded Phases I and II NIAC grants for the Brane Craft concept and Phases I, II, and III NIAC grants for the Solar Gravity Lens concept. NIAC targets transformational ideas for future NASA missions to drive radically improved space technology.
About The Aerospace Corporation
The Aerospace Corporation is a national nonprofit corporation that operates a federally funded research and development center and has more than 4,600 employees. With major locations in El Segundo, California; Albuquerque, New Mexico; Colorado Springs, Colorado; and the Washington, D.C. region, Aerospace addresses complex problems across the space enterprise and other areas of national and international significance through agility, innovation, and objective technical leadership. For more information, visit www.aerospace.org. Follow us on X: @AerospaceCorp.
Media Inquiries
Media Relations
Corporate Communications and Public Affairs Division