The 12th Delta IV Heavy Launch Vehicle (HLV) lifted off from the recently renamed Cape Canaveral Space Force Station (CCSFS) on Dec. 10 at 8:09 pm EST, delivering the NROL-44 payload precisely to its desired orbit. This was the sixth launch attempt for the mission, which had been plagued with several weather, ground system and flight vehicle issues since the initial attempts in late August.
The Aerospace Corporation supported the launch through an integrated launch team, whose top priority remained focused on mission success. This was evident throughout the entire launch sequence and final count, diligently closing last-minute issues and verifying all flight systems were ready to enter the final terminal count polls.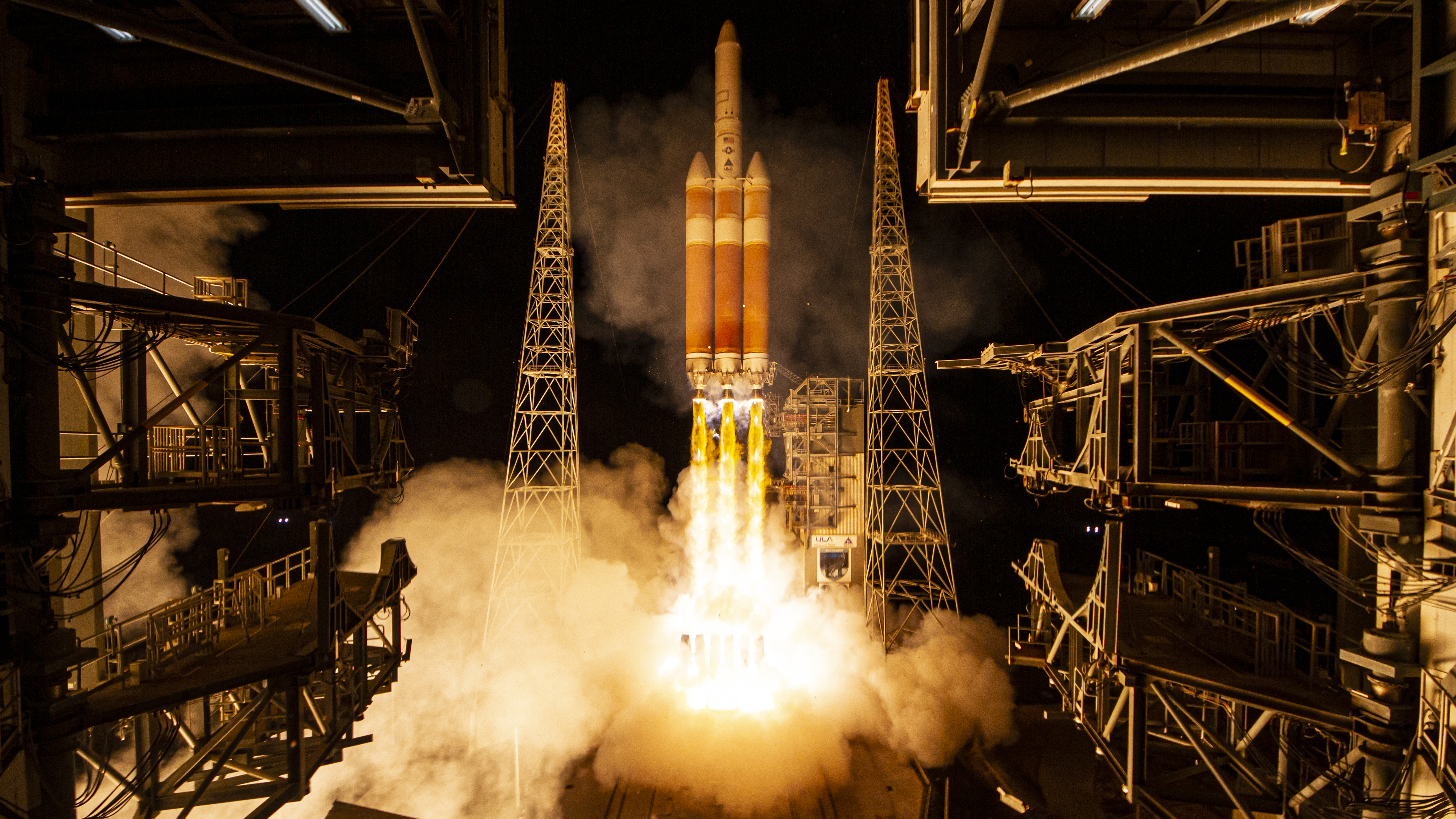 The teamwork and mission focus were crucial to enabling the successful launch of a critical National Security Space asset approximately two hours into the window. Once off the ground, all launch vehicle systems performed as expected, once again delivering on the promise of mission success.
"This mission was definitely challenging, but the teamwork and commitment to support this critical national payload never wavered," said Col Erin Gulden, Launch Enterprise senior materiel leader and chief of the Atlas V and Delta IV Division at the U.S. Space Force's Space and Missile Systems Center. "Despite the lengthy launch campaign, the integrated team of U.S. Government, Aerospace, ULA and technical support contractors remained fully dedicated to ensuring mission success," added Gulden, expressing her personal thanks and appreciation to the launch team.