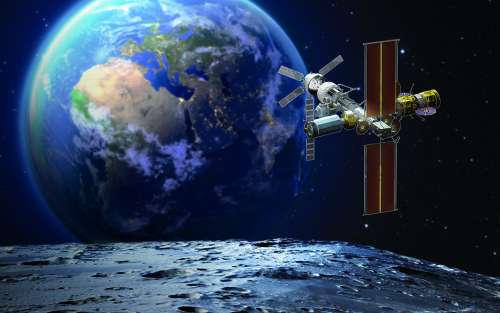 Tune in to The Space Policy Show
Brought to you by The Aerospace Corporation's Center for Space Policy and Strategy
Working from home or under quarantine? The Aerospace Corporation's Center for Space Policy and Strategy is offering a series of webcasts and virtual meetings as an opportunity to stay engaged with the larger space policy community. Join us!
Please visit: http://www.tchat.io/rooms/thespacepolicyshow to engage with the speakers and ask questions. You can also ask questions on the Vimeo platform if you don't have a Twitter account.
The next episode in the series is:
Thursday, June 25, 1pm ET 
E21 - Cislunar Stewardship: Planning for Sustainability and Cooperation 
with James Vedda and George Pollock 
New Paper Alert: Check out the featured paper this episode covers, here! 
Upcoming Episodes:
Thursday, July 2, 1pm ET 
E22 – The Future of Commercial Space Flight 
with Jamie Morin and Charlie Bolden 
Stay current on space policy
The Center for Space Policy and Strategy provides nonpartisan research and strategic analysis to decision-makers in the space enterprise.