The Center is dedicated to shaping the future by providing nonpartisan research and strategic analysis to decisionmakers. The CSPS is part of The Aerospace Corporation, a nonprofit organization that advises the government on complex space enterprise and systems engineering problems.
With nearly 60 years of experience in national security space, The Aerospace Corporation is unique in its ability to apply the analytical skills, technical expertise, and institutional memory needed to address these policy challenges.
Recently, the Center was expanded to address the growing need for expert analysis to ensure the development of well-informed, technically defensible, and forward-looking space and technology policy. The Center does not advocate for particular policies, but rather identifies areas that would benefit from a stronger policy focus and provides objective analysis and data to support key decision makers.
The nation's space enterprise is facing tremendous change, driven by technology advancements, entrepreneurial investments, new business models, rapidly changing threats, and a new political landscape. Navigating this complex domain requires experience and vision.
Our goal is to ensure that space policy decisions are well grounded in fact. Our mission is to apply our highly respected technical expertise and unquestioned objectivity to help decisionmakers explore the full implications of any policy proposal.
Contact CSPS
2011 Crystal Drive, Suite 900
Arlington, Virginia 22202-3780
Phone: 703-812-0600
Fax: 703-812-9415
Email:  [email protected]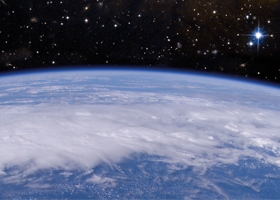 Senior Advisory Council
The Center for Space Policy and Strategy strives to provide timely, independent, well-informed insight and analysis to aid the formulation of effective space policy. In pursuit of that goal, the Center draws upon the vast technical expertise of The Aerospace Corporation and relies upon the guidance of a senior advisory council, composed of space industry luminaries with extensive insight and experience in the overall space enterprise.
The Center for Space Policy and Strategy
Drawing from nearly 60 years of experience, The Center for Space Policy and Strategy is poised to navigate tremendous changes in the space enterprise. The Center's team members explain the exciting issues they are researching, including space traffic management, democratized space, spectrum allotment, and more.
Stay Current On Space Policy
The Center for Space Policy and Strategy provides nonpartisan research and strategic analysis to decision-makers in the space enterprise.