The Aerospace Corporation will be participating at The 34th Annual Small Satellite Conference on Aug. 1-6, 2020. This year's event will explore the realm of possible space mission architectures and how they can be practically achieved to support the diverse needs of the global space community.
Researchers at Aerospace pioneered some of the first small spacecraft on orbit and were integrally involved in developing and promoting the CubeSat standard. Today, we provide our world-class technical expertise in the field of smallsats to support our customers in mission success.
VIRTUAL EVENTS AT SMALLSAT 2020
AETS FOR COMMERCIAL & INTERNATIONAL SPACE
Aerospace Enterprise Technical Services (AETS) provides solutions for Agencies and Organizations faced with complex techno-economic challenges by applying legacy Aerospace Corporation tools developed to build and support the US National & International Space Enterprise.
PROXIMITY OPERATION WITH INTERESTING IMPLICATIONS
The AeroCube-10 dual CubeSat mission is packed with Aerospace-designed space experiments and technology demonstrations, including atmospheric probes, solar cell longevity tests, and a water thruster. An AC-10 CubeSat recently photographed its twin satellite from 22 meters away, demonstrating the type of technology that could enable inspection and servicing missions.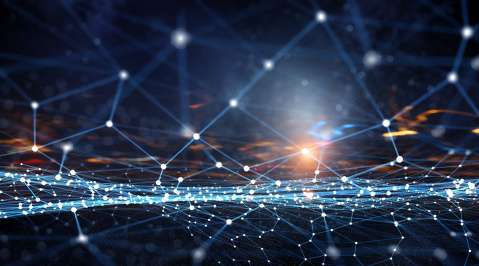 CONSTRAINT-BASED MISSION ASSURANCE
A framework has been established that provides an alternative path from traditional requirements-driven development.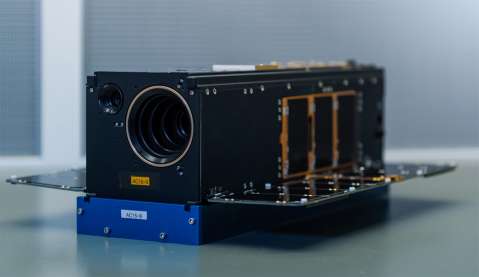 NEW COVID-19 NORMS FOSTER AGILE SMALLSAT INNOVATION
As a result of COVID-19, Aerospace engineers have pioneered new, innovative means of accomplishing laser alignment communications remotely, in compliance with new health safety guidelines.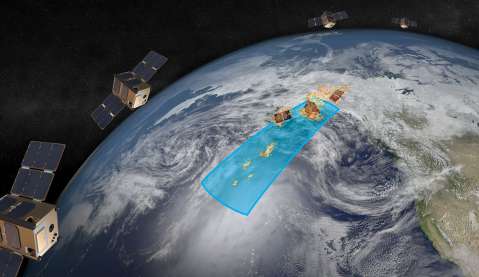 WHAT RISKS ARE POSED BY LARGE CONSTELLATIONS RE-ENTERING THE ATMOSPHERE?
Yearly reentry of large numbers of satellites can pose a significant hazard to people, both on the ground and in aircraft. How great are the risks we face?
HIVE SATELLITES REDEFINE DISAGGREGATION
Built and assembled like Legos in space, Hive's innovation is built on the concept of disaggregated satellites. Hives are mass-producible, multi-functional satellite units that are put in orbit to build large structures. These units can interlock and work with one another, perform various functions, and even repair themselves.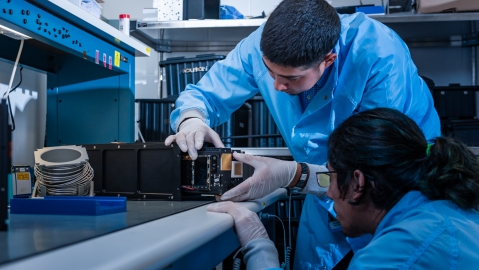 RIGHT PLACE. RIGHT PATH. RIGHT PURPOSE.
Whether you're ensuring the resiliency of satellite systems or finding a better way to remove dangerous debris from orbit, your work at Aerospace will make a difference.
REVEALING NIGHTTIME IMAGES FROM A CUBESAT
The CubeSat Multispectral Observing System (CUMULOS) is equipped with three commercial cameras and could prove to be a game-changer for weather forecasting, environmental monitoring, and other operations involving Earth-surface observation. (Read more...)
DELIVERING ARTIFICIAL INTELLIGENCE TO SPACE
Aerospace engineers developed an artificial intelligence system that uses modern cloud computing to enable satellites to transmit meaningful data and discard the rest. (Read more...)
THE INTERNATIONAL SPACE STATION ADDS A POWERFUL NEW CAMERA
The Near Infrared Airglow Camera (NIRAC), developed by a team at Aerospace, uses the Earth's natural airglow to capture stunning nighttime imagery. (Read more...)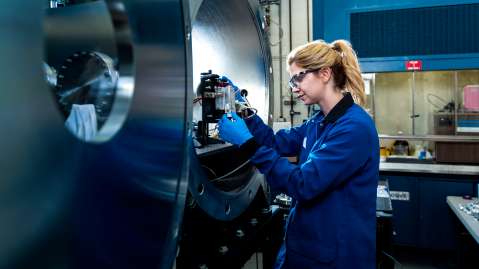 PROPELLING THE FIELD OF SMALL SATS FORWARD
Aerospace is tackling the challenge of small satellite propulsion with a novel idea for a Hydrogen Peroxide Vapor Thruster.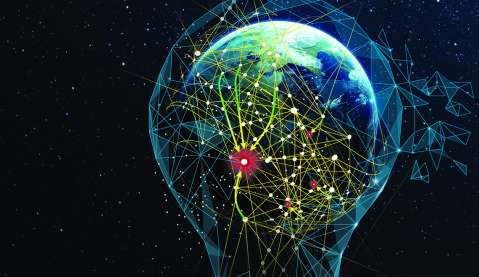 CONTINUOUS PRODUCTION AGILITY IN ACTION
Aerospace is developing the technologies, standards and processes to help realize a Continuous Production Agility strategy.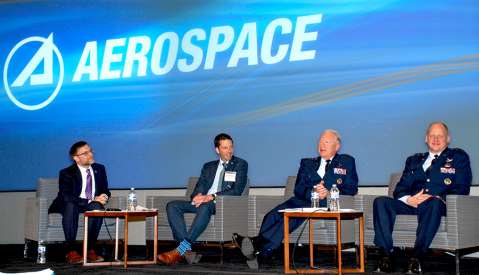 MISSION ASSURANCE FOR THE MODERN SPACE ENTERPRISE
Aerospace hosted a discussion with space program leaders across government and industry to address the future of mission success. What does mission assurance mean through the lens of creating resilient architectures and capabilities, while also unfailingly delivering the individual space vehicles, ground functionality, and launches that build those architectures?
BUILDING THE MODULAR FUTURE OF SPACE
In a space environment where agility is increasingly prioritized and resiliency an overarching imperative, a team of Aerospace employees is working on a vision of a modular future.
Space News Happens Fast
Don't miss out on the latest from Aerospace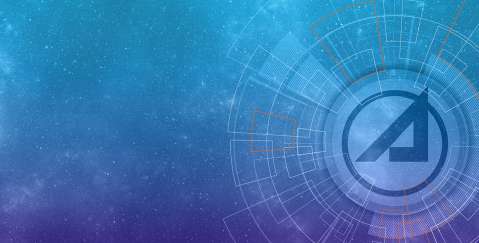 About The Aerospace Corporation
The Aerospace Corporation is a national nonprofit corporation that operates a federally funded research and development center and has approximately 4,000 employees nationwide. With major locations in El Segundo, Calif.; Albuquerque, N.M.; Colorado Springs, Colo.; and Washington, D.C., Aerospace addresses complex problems with agility, innovation, and objective technical leadership across the space enterprise and other areas of national significance. For more information, visit www.aerospace.org. Follow us on Twitter: @AerospaceCorp.
###